Navigating the Process of Adjustable Rate Mortgages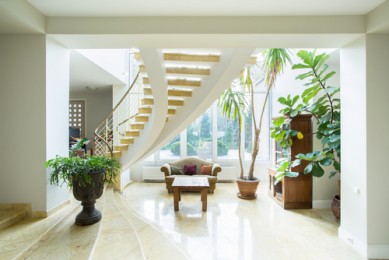 Our Adjustable Rates Are Low & Our Process is Quick & Painless
Adjustable Rate Mortgages, or ARMs, offer a unique opportunity to homebuyers who want to take advantage of lower interest rates. With an ARM, the interest rate changes periodically based on market conditions, which means that your monthly payments could go up or down depending on the prevailing rates. However, the initial interest rate of an ARM is typically lower than that of a fixed rate mortgage, making it an attractive option for those who plan to own their home for only a few years.
One of the benefits of an ARM is that it allows you to take advantage of any future increases in your earnings. As your income grows, you may be able to afford higher mortgage payments, which could help you pay off your loan faster. Additionally, if the prevailing interest rate for fixed mortgages is too high, an ARM may be a more affordable option.
We offer a FREE Adjustable Rate Mortgage Qualifier tool that can help you determine if an ARM is the right choice for you. Our expert brokers in Raleigh, NC are available to guide you through the process and help you compare different loan programs so you can choose the one that best fits your needs.
Whether you're a first-time homebuyer or a seasoned investor, we're here to make the homebuying process easier for you. Contact us today to learn more about our adjustable rate mortgage options and start your journey to homeownership or apply online!
The Adjustable Rate Mortgage Loan Process
Here's how our home loan process works:
Complete our simple Adjustable Rate Mortgage Qualifier
Receive options based on your unique criteria and scenario
Compare mortgage interest rates and terms
Choose the offer that best fits your needs
Do I Qualify?
Most homeowners get into adjustable-rate mortgages for the lower initial payment, and then usually refinance the loan when the fixed period ends. At that time, the interest rate becomes variable, or adjustable, and the homeowner would likely refinance into another ARM, something fixed, or sell the home outright.