Navigating the Process of 15-Year Fixed Rate Mortgages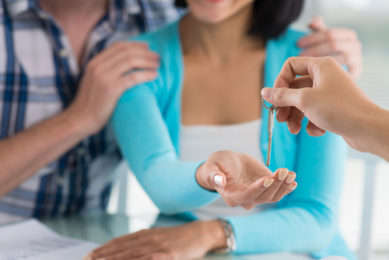 Our 15-Year Fixed Rates Are Low & Our Process is Quick & Stress-Free
When it comes to financing your dream home, choosing the right mortgage is crucial. A 15-year fixed-rate mortgage can be an excellent option if you're looking to own your home in half the time and want to save on interest payments. This type of loan is fully amortized over a 15-year period and features constant monthly payments, which means you'll know exactly what to expect each month.
One significant advantage of a 15-year loan is that it offers a lower interest rate than a 30-year loan, which means you'll pay less interest over the time. Plus, you'll own your home twice as fast as you would with a 30-year loan.
However, it's worth noting that committing to a 15-year loan means committing to a higher monthly payment. While this might be a disadvantage for some, many borrowers opt for a 30-year fixed-rate loan and voluntarily make larger payments that will pay off their loan in 15 years.
At Ignite Mortgage Group, we understand that the home loan process can be overwhelming, which is why we're here to help. Our tools and expertise can guide you along the way, starting with our FREE 15-Year Fixed Rate Mortgage Qualifier.
We'll help you understand the differences between loan programs, so you can choose the right one for you, whether you're a first-time home buyer or a seasoned investor. So, let's start our mortgage journey today! Apply online or contact us!
The 15-Year Fixed Rate Mortgage Loan Process
Here's how our home loan process works:
Complete our simple 15-Year Fixed Rate Mortgage Qualifier
Receive options based on your unique criteria and scenario
Compare mortgage interest rates and terms
Choose the offer that best fits your needs
Do I Qualify?
As a rule of thumb, it may be harder to qualify for fixed-rate loans than for adjustable rate loans. When interest rates are low, fixed-rate loans are generally not that much more expensive than adjustable-rate mortgages and may be a better deal in the long run, because you can lock in the rate for the life of your loan.