Navigating the Process of 30-Year Fixed Rate Mortgages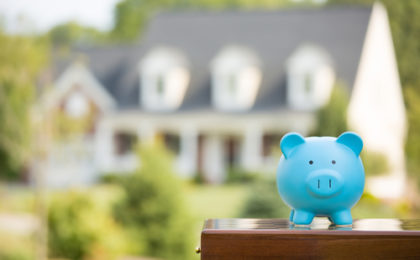 Our 30-Year Fixed Rates Are Low & Our Process is Quick & Stress-Free
When it comes to obtaining a mortgage, it can be a complicated process, and one of the most popular options is the traditional 30-year fixed-rate mortgage. This type of mortgage offers an interest rate that remains constant throughout the entire term of the loan, typically 30 years, and monthly payments that never change. It's a good choice if you plan to stay in your home for a long period of time, for example seven years or more.
However, if you plan to move in the next few years, it may be better to consider stable-rate loans instead. These loans typically offer lower interest rates and can save you money over the short term.
At our company, we're dedicated to making the mortgage application process as smooth as possible. We offer a range of tools and a wealth of expertise to guide you every step of the way. To begin with, try our FREE 30-Year Fixed Rate Mortgage Qualifier that will help you determine your eligibility.
Our resources are designed to give you a better understanding of the different loan programs available, allowing you to choose the right mortgage that suits your needs. Whether you're a first-time homebuyer or a seasoned investor, we can help you navigate the complexities of the mortgage application process.
So let's start our journey today! Contact us or apply online today!
The 30-Year Fixed Rate Mortgage Loan Process
Here's how our home loan process works:
Complete our simple 30-Year Fixed Rate Mortgage Qualifier
Receive options based on your unique criteria and scenario
Compare mortgage interest rates and terms
Choose the offer that best fits your needs
Do I Qualify?
As a rule of thumb, it may be harder to qualify for fixed-rate loans than for adjustable rate loans. When interest rates are low, fixed-rate loans are generally not that much more expensive than adjustable-rate mortgages and may be a better deal in the long run, because you can lock in the rate for the life of your loan.